5XL was the original anime and jrock cover band, rocking Anime Expo and Fanime Con from their first show in 1999 until their amicable breakup in 2001.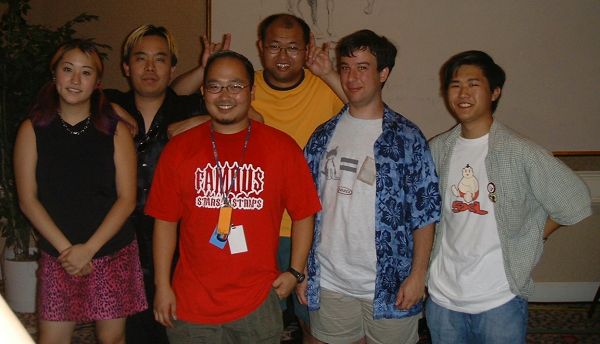 Want to hear mp3s? Check out the Song page for studio recordings and Concert page for live recordings.
---
Site Contents:
---
Update 11/01/03: Woah! Like, an update! After sitting on my ass with these partially-recorded tracks for the past few years, I've finally managed to get everything together and finish studio-type recordings of three 5XL songs: Hitori Ja Nai, Honey Flash, and Mecha Medley. They're available from the Song page. Enjoy!